Case Study: Tampa General Hospital
Tampa General Hospital is a private not-for-profit hospital and one of the most comprehensive medical facilities in West Central Florida serving a dozen counties with a population in excess of 4 million. As one of the largest hospitals in Florida, Tampa General is licensed for 1,041 beds, and with more than 8,000 team members, is one of the region's largest employers.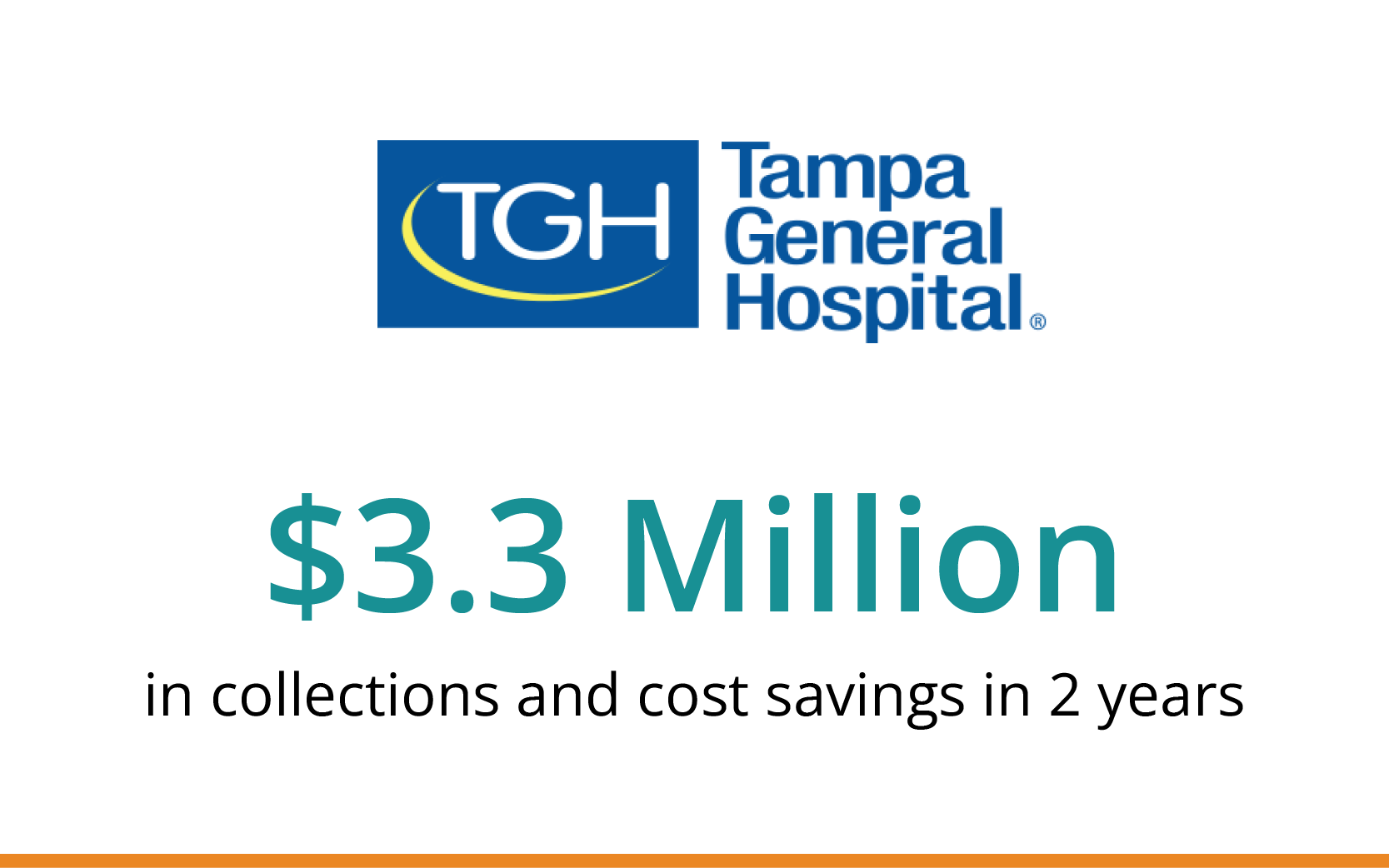 I never realized how much time I was spending on vendors until I saw what Healthfuse gave me back.
Anthony Escobio
VP of Revenue Cycle, Tampa General Hospital
As a large hospital, Tampa General depends on its 50+ revenue cycle vendors for everything from technology to record storage to collections to consulting and more. Due to staffing constraints which became even more dire during the COVID-19 pandemic—it was challenging to manage so many vendors. Anthony Escobio, Vice President of Revenue Cycle at Tampa General, says his team was pulled in so many directions that they just couldn't keep up. He thought about building a new vendor management program but knew it would take at least a year, realistically, to find and hire the right people. Given the situation, this was time he just didn't have. Escobio needed a way to ensure Tampa General was receiving optimal return on its vendor investments without having to wait an entire year.
Tampa General chose to partner with Healthfuse to do an in-depth audit of all vendor agreements and to perform inventory reconciliation across all vendors to help ensure accounts were being worked and processed appropriately. Healthfuse performed 100% account-level auditing across all outsourced accounts and implemented new strategies to increase collections. Healthfuse also scrubbed and certified 100% of vendor invoices to identify inappropriate or duplicative fees, reconciled inventories, and renegotiated vendor contracts to best-in-market rates.
With Healthfuse, Tampa General was able to right-size all its vendors and build new relationships based on transparency. Because Healthfuse has broad insight into contracts and SLAs from healthcare organizations across the country, they were able to identify opportunities for contract renegotiations and well as for process improvements.
"We have gone from doing almost nothing or bare minimum to having a well-defined vendor management platform, an effective process for new vendor additions, keeping current vendors performance in line, and reporting consistency through standardization," said Escobio. "Now, anytime we need something new or need to have a tough conversation with a vendor—when there is any issue, our first call is to Healthfuse!"
Vendor Performance Improvements
To date, Healthfuse has delivered: